From Our Clients
Mike Jams - Strategic Investor, Quebec, Canada
"I had an interest in off road racing, but no experience being from Quebec. I googled off road race school and found Ron, Shannon and Austin's school. Within a few weeks I was learning how to control a race car, radio communications and more. Since then I have been racing with the Desert Race School team in Southern California, Nevada and Baja. I've now won my Class at the Mint 400, and invested with the team! Come race with us!
Ralf Kueller - Off Road Parts Manufacturer/Distributor, Germany
"I was invited to the annual King Of the Hammers off road race, but had never seen a desert! I contacted Desert Race School and before the race, we went out to the same desert as the race and I learned how to race safely and competitively. I became the first European finisher of King Of the Hammers! Thank you Desert Race School."
Corporate Investor - Bay Area, CA
"My daughter went to an off road race with friends and caught the bug. She then took me to a race, and we quickly bought a car and went racing! Well, that didn't go so well, as we only went a few miles in our first race, and lost the race car pre running the next race. Didn't even start! A good friend suggested we attend Desert Race School, and what a difference now in our race program. From prep, communications, logistics and of course car control, we learned a lot in two days. We have now finished every race and run at a competitive pace."
John Slavic - CEO, Slavic 401K, Boca Raton, FL
I've done a lot of mountain climbing, hunting and other hobbies, but decided to give off road racing a try. I found Desert Race School and brought three of my sons with me. We now race two trucks in Best In The Desert Race Series in the Trophylite Class. From mentoring, maintaining the trucks and race support, the team at Desert Race School succeeds!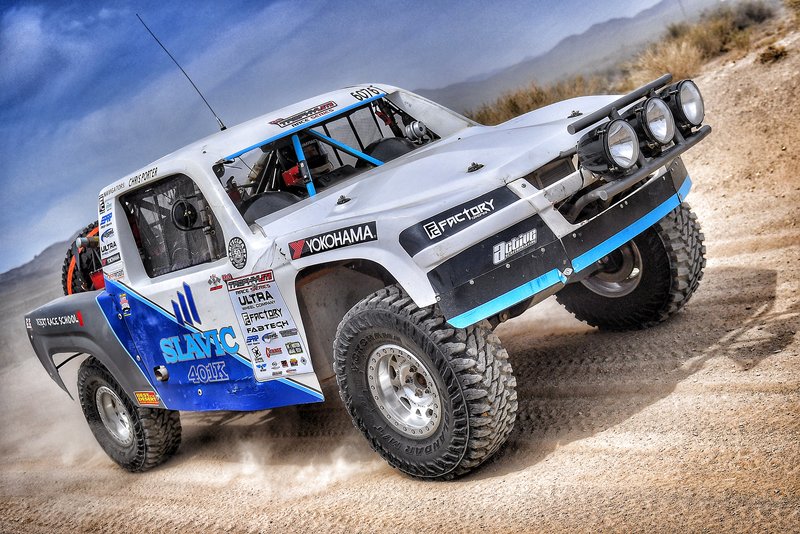 ---